Important Notice
NO Pickup services from the airport at all. Before the date and time you would like to go, please be aware that this route will need to be booked 2 days (48 hrs) in advance of this date. Such an advanced booking is required for an instant confirmation and/or to request a shared minivan pickup/drop-off (optional). If the booking is made less than 2 days in advance, You can still make a booking but It may be subject to the full booking conditions. In this case, we will send the email to you about changing the date. Please plan your itinerary.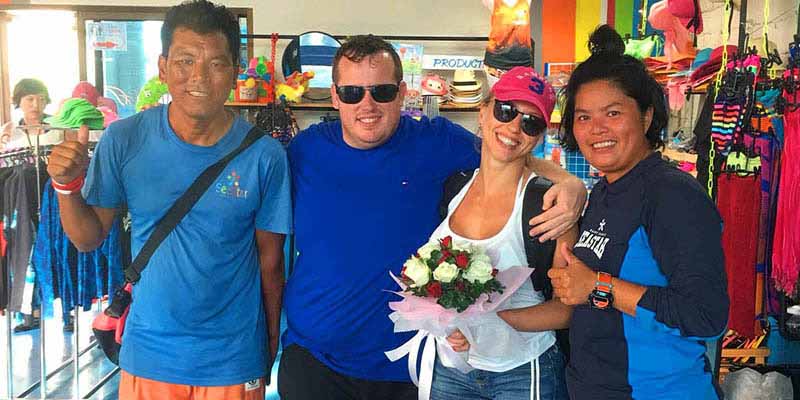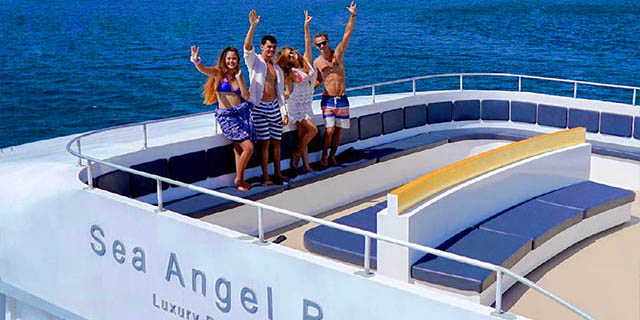 Sea Angel Beyond Cruise Boat Trip
Big deal only 1,400 THB per adult. Click here!!!
2023 - Big Deals Up to 22% OFF
This day trip gives you a traveling experience to Phi Phi Islands. The ferry boat that takes you from Phuket to Phi Phi directly. This is of the most convenient and cheap ferry boats from Phuket to Phi Phi Island. By ferry to Phi Phi, you will have a sightseeing cruise around the island's beautiful attractions.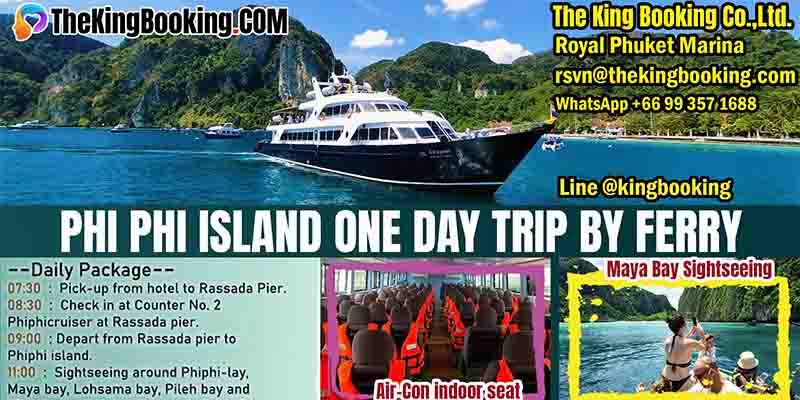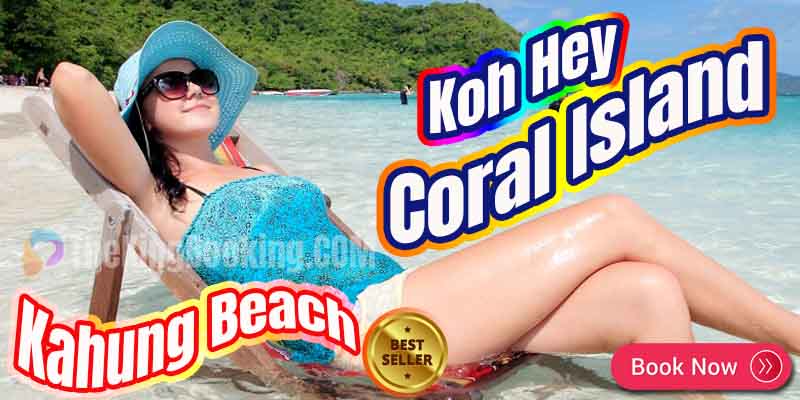 Coral Island Phuket Tour
Lunch included, Starting from 1,900 THB per adult. Chat with us on WhatsApp
Coral Island or Koh Hey is one of the most popular places to visit in the Phuket area with white sands and a clear blue sea. It is just a short speedboat trip to Coral Island that gives you plenty of time to enjoy a day of fun; offering a range of sea activities (extra charege) such as scuba diving, sea walking, parasailing and banana boat. It is highly recommended for those who like sea sports as it is also known as the " Fun Island"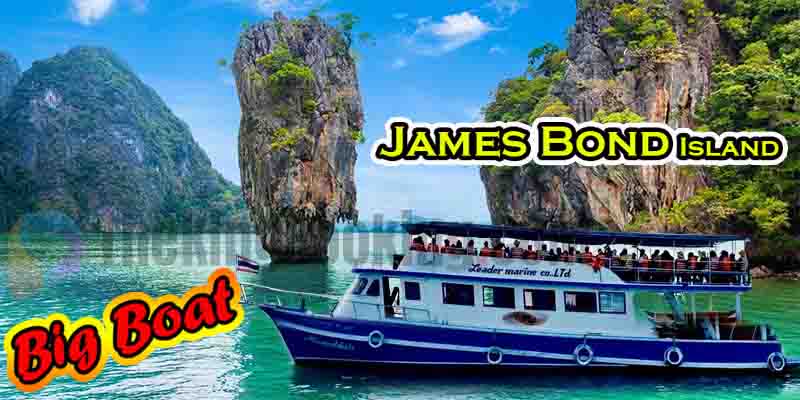 James Bond Island tour from Phuket
Big deal only 1,600 THB per adult. Click here!!!
2023 - Flash Sales 24% OFF
Delight in a tour that retraces the steps of the James Bond movie The Man with the Golden Gun (1974). and shows you highlights from the nearby islands. Everyone knows this place as "James Bond Island" or as Thai people know it as "Khao Tapu". The reason for getting this name is because it looks like a huge, outstanding stone pinched into the sea at the mouth of Phang Nga Bay near Khao Phing Kan.