Important Notice
Before the date and time you would like to go, please be aware that this route will need to be booked 2 days (48 hrs) in advance of this date. Such an advanced booking is required for an instant confirmation and/or to request a shared minivan pickup/drop-off (optional). If the booking is made less than 2 days in advance, You can still make a booking but It may be subject to the full booking conditions. In this case, we will send the email to you about changing the date. Please plan your itinerary.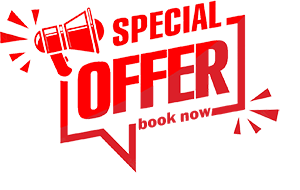 Special offer to Booking in Advance, great rates and savings
Over 31 days get a 30 THB discount per adult.
Over 90 days get a 45 THB discount per adult.
Over 180 days get a 60 THB discount per adult.
Over 365 days get a 75 THB discount per adult.
Only available for the ferry boat & speedboat tickets.
Exclude child rates and all tour packages.
The prices no an extra charge for paypal or credit card transaction fee.